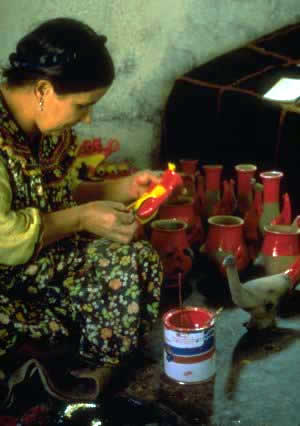 In most Berber cultures in North Africa women still make pottery for domestic use and display.
The painted decorations and complex forms are part of a wider female visual culture which also includes wall decoration, weaving and distinctive highly colourful female costume and jewellery.
This female tradition is quite distinct from the Islamic influences which dominate the urban centres where men are the potters. They make wheel-thrown ware, brightly decorated, glazed and fired in large kilns.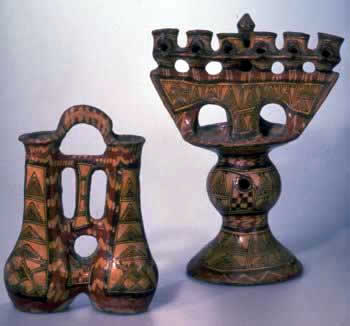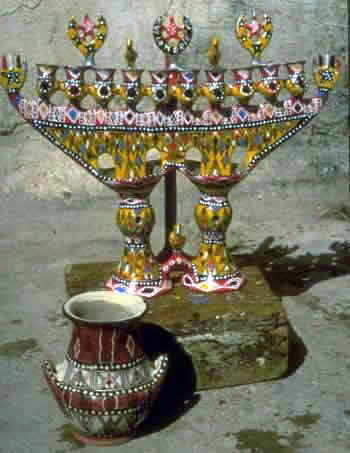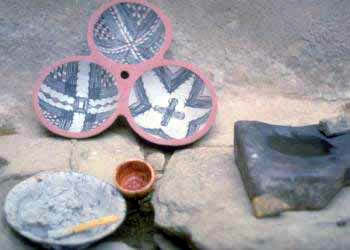 Gendered Vessels: Women and Ceramics by Moira Vincentelli