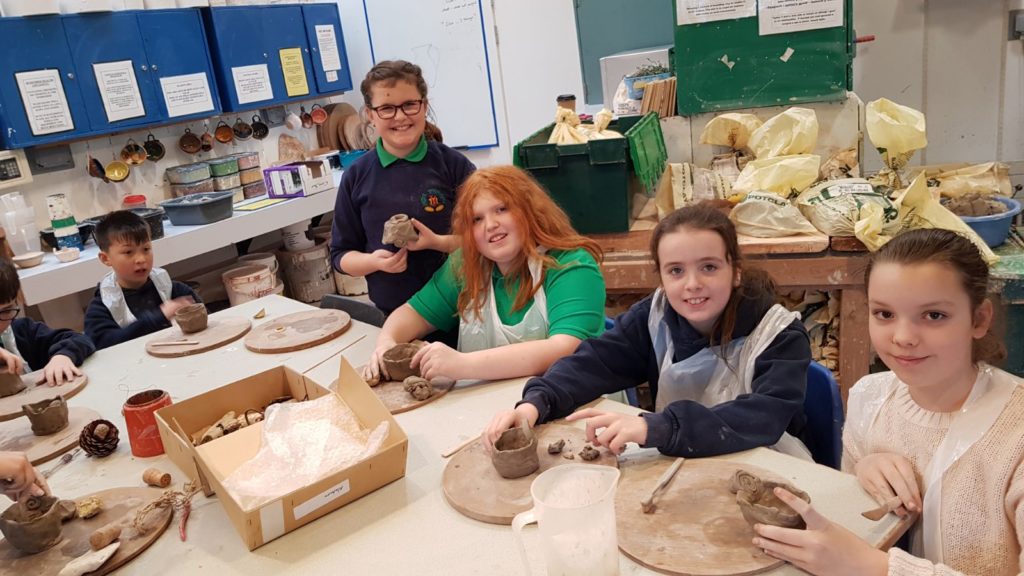 Schools Programme 
In conjunction with the Education Programme in the Arts Centre we can run workshops with local primary or secondary  schools.  The school children can spend the day at the Arts Centre, attending one session with Jill Piercy, a bilingual education officer in the Ceramic Gallery, and the other session in the studio with a ceramic tutor. Each session lasts about 2 hours. 
These workshops are generally themed around the current temporary exhibition in the gallery, although they can be tailored to the National Curriculum or other school activities. In the gallery, the children learn about the collection, make drawings, complete worksheets and watch films. Teachers are given notes to do follow up work, and the Ceramic Archive and Collection website is frequently used as an educational resource. 
In the pottery studio, the children get hands-on experience with the clay and make a piece which they get to keep. They discover the properties of clay as a modelling material and a surface to be decorated, as well as learning the processes involved from modelling wet clay to producing a piece of fired ceramic. 
The fact that children can go to the gallery and produce their own piece in the same environment on the same day amounts to a very valuable learning experience.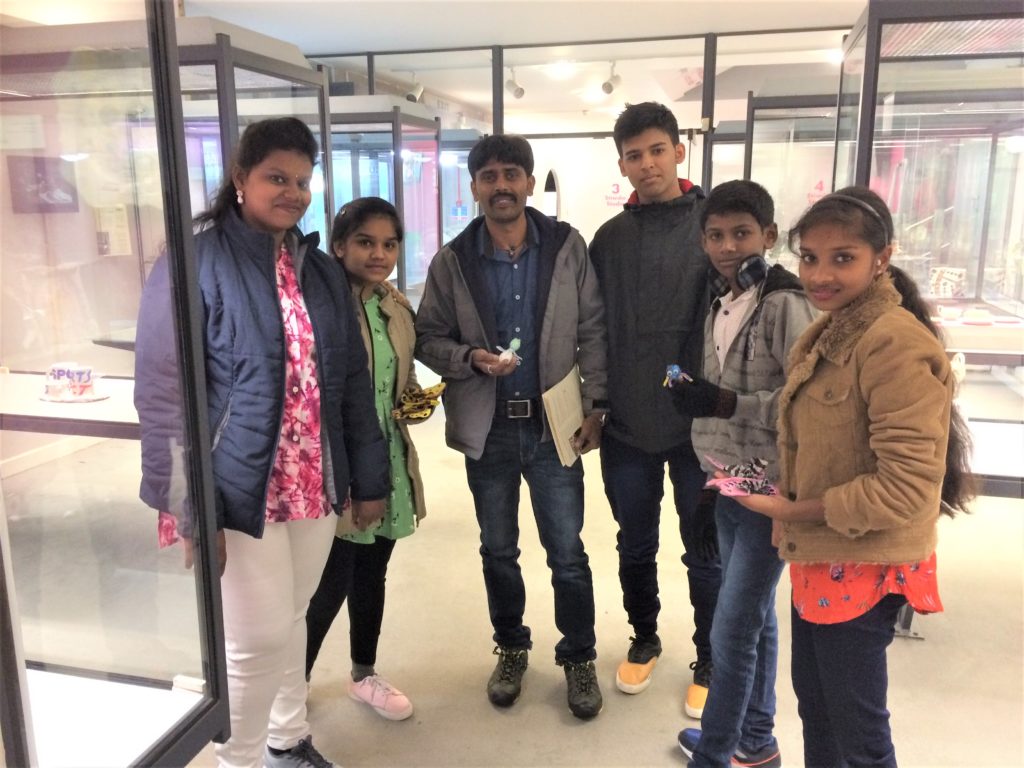 Group Visits
We welcome visits from schools, colleges, art groups, community groups, and other organisations where we can give talks about the collection and the current exhibitions in the Ceramics Gallery. Please contact us to arrange visits.
Outreach Programme
We can visit community groups with a handling collection. We will be able to offer a range of activities which can be tailored to meet the needs of the particular group. Suggested activities include:
Making or decorating ceramics.
Discover the sensory properties of clay, touch, feel and even smell the handling collection.
Talks about the collection.
We also have an online toolkit for educators delivering the Foundation Phase to children aged between 3 and 7 years with an emphasis on learning through doing. This has been adapted from our Family Learning toolkit which was designed to help small cultural venues deliver short arts and crafts workshops that encourage learning for families. The Foundation Phase Toolkit was originally designed for educators working in museums and galleries but can also be used by teachers in the classroom.
The Family Learning project began in 2008 and was initially funded by an
Inspiring Learning Grant from CyMAL. We have had over 3000 participants in the
11 years it has been running! Family Learning has been very rewarding, not only
has it helped us to develop a more holistic education programme, but it has
formed a closer bond between us and the local community that is beneficial in
many ways to us both. We will also consider taking the programme outside the gallery environment to groups that cannot come to the gallery for any reason.
Based on our experience, we have produced a Family Learning Toolkit for
Smaller Venues, which is available to download as an interactive PDF.
For more information please download the toolkits below.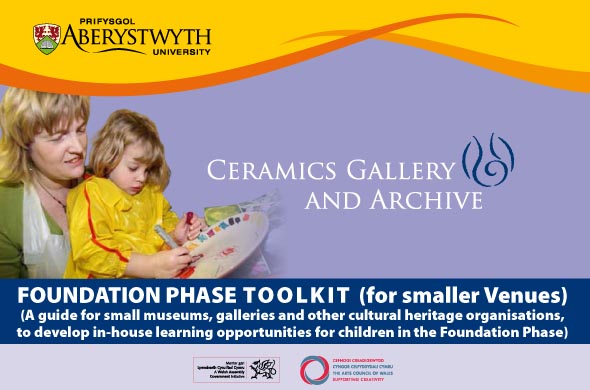 Special Events
We run special events from time to time around our exhibition programme. These can include artist talks, demonstrations in the pottery, handling sessions and more that are suited to ceramic students in third level education. Please contact us to register your group on a mailing list for details of upcoming events or follow us on social media.
Activities include:
Demonstrations by ceramicists showing their techniques in the pottery at Aberystwyth Arts Centre
Talks with professionals who work in the field of ceramics e.g. ceramicists, curators, writers etc.
Symposia–including presentations by post graduate researchers to discuss and examine current practice in ceramic research and production.
Handling sessions in the gallery with items from the stores.
Interdisciplinary projects.
Workshops with community groups.
See the current News page.