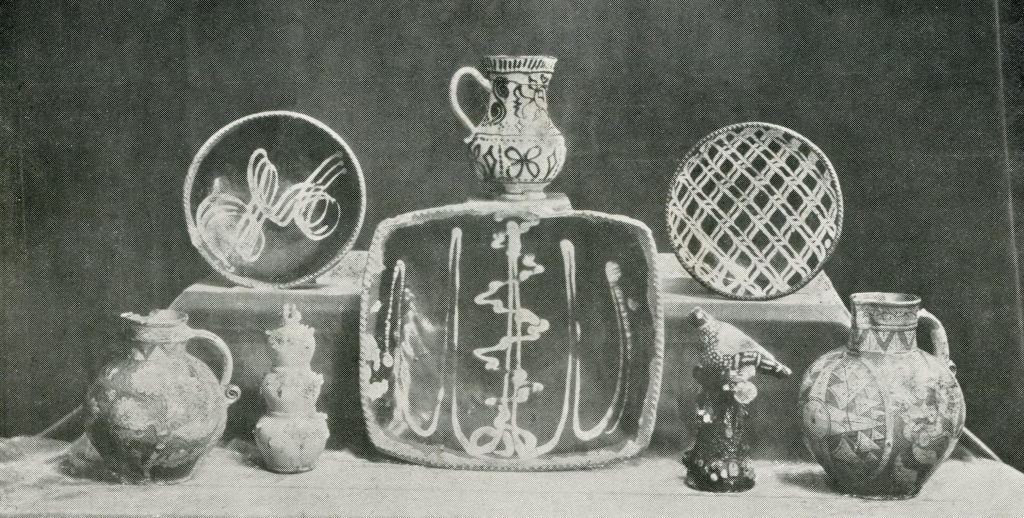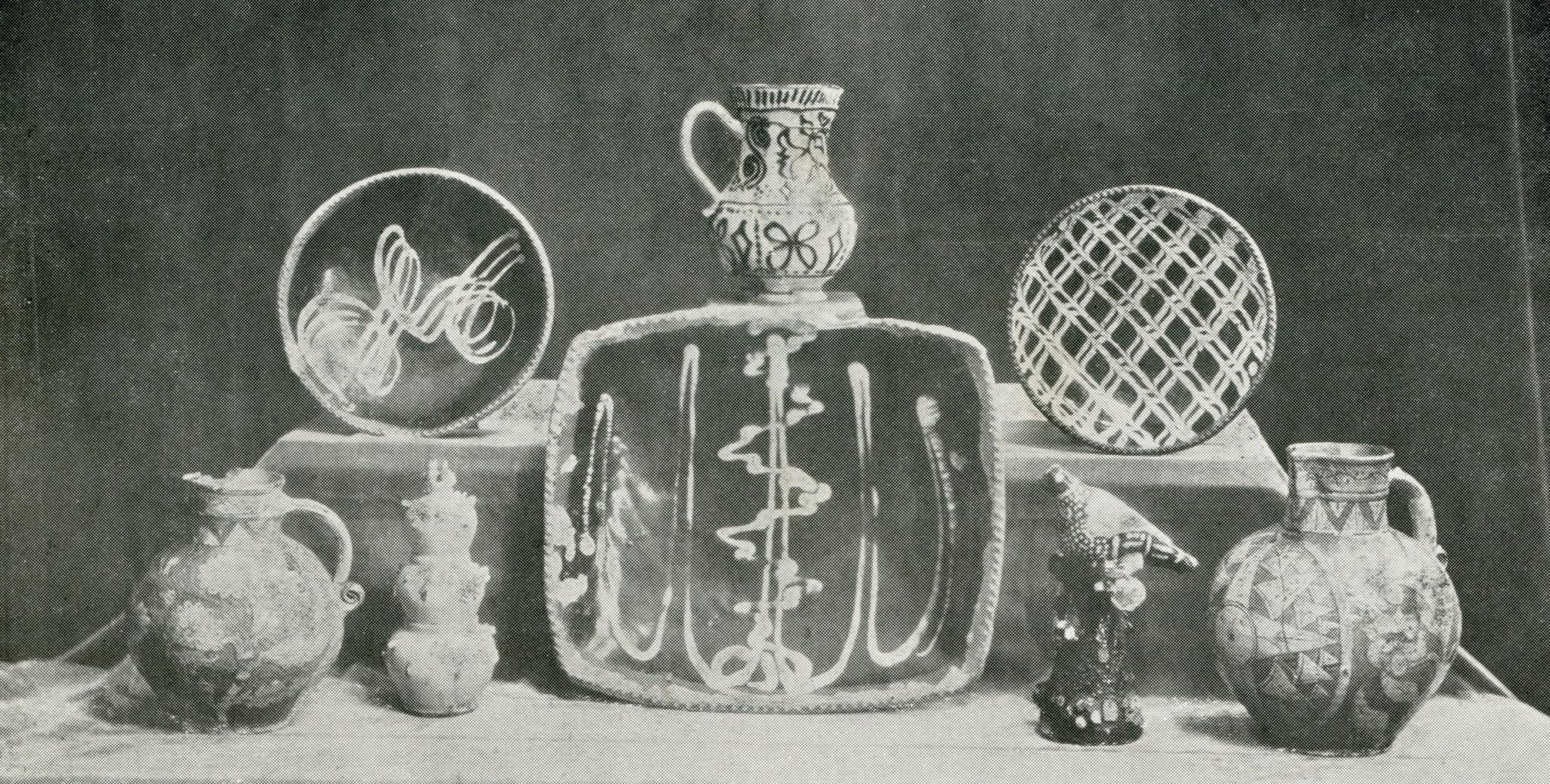 This exhibition is selection of the gifts, bequests and purchases for the Ceramic Collection to celebrate the 150th anniversary of the foundation of Aberystwyth University.
The Ceramic Collection is of national importance and stands shoulder to shoulder with other collections of studio ceramics at the V&A and the Centre of Ceramic Art at York Art Gallery. It forms part of the Aberystwyth University School of Art Museum and Galleries Accredited Museum collections. There are currently over 2150 ceramic works in the collection and the majority of these are studio ceramics; unique pieces, made, decorated and fired by individual makers.
The first ceramics, such as the Japanese Satsuma exhibited here, were gifts by local collector, poet and landed gentry George Powell of Nanteos, in the early 1870s. The main body of early 'pioneer' British studio ceramics were purchased by architect and 'Consulting Curator' Sidney Kyffin Greenslade (1867-1955) between 1921 and 1936, partly to give trainee teachers at the university a grounding in the arts and crafts. You can see the majority of these pots in the back half of the gallery. Over a hundred pieces of mostly Welsh, Buckley slipware were acquired for the 'Art and Crafts' collection by his co-curator, drawing master Dan Jones (1875-1934) as part of a project to foster interest in traditional industries and to establish historical links with the contemporary collections.
Funds for the collection were withdrawn by the university after 1936 and the collections survived the subsequent three decades through the valiant efforts of art department staff such as artists Ronald Lambert Gapper (1897-1984) and David Tinker (1924-2000).
In the early 1970s the collections were revived, documented and acquisitions re-started by Moira Vincentelli and Alistair Crawford, members of staff of the then Visual Art Department. It is through their energy and commitment, endowments from private individuals, such as Dr Elvet Lewis (1904–1981), and support from emerging institutions such as the Welsh Arts Council, The Crafts Council and the Contemporary Art Society of Wales, that the collections continued to evolve and attain their current significant status amongst UK collections of graphic art and ceramics. Over three decades, former Curator of Ceramics Moira Vincentelli strove to represent the best of contemporary ceramic practice in Wales, Britain and around the world, and to establish the important role of women makers in studio ceramics.
Hydref 8 October – Ionawr 8 January 2023
Work from the Ceramic Collection featured in this exhibition